Descriptif de la formation
The status of French « micro-entrepreneur » is a simplified system of the sole proprietorship. It makes it easier to start and maintain a for-profit company, using simplified tax and social procedures. This training will allow you to learn on advantages and disadvantages of this legal status.
- How to start a micro-enterprise
- Activity categories
- CFE – Business Formalities Center to which you are attached
- Turnover and VAT rules and rates
- The ACRE plan to support the start of your activity and reduce social security contributions
- Your URSSAF contributions
- Taxes, how to declare, BIC or BNC ?
- Business property tax - CFE
- Your Health Insurance and Retirement Insurance, CPAM
- Your right to vocational training
- Bank account
- Wage portage
At the end of this training participants will learn how to start up their first business in France and become a "micro-entrepreneur". They will also learn how to avoid administrative pitfalls and how to use advantages of this simplified tax system.
For those students who want to create a small business in the future.
In an interactive discussion, we will look at the different essential steps for opening up and effectively managing your small business,micro-enterprise. The trainer will show how to apply for the opening of micro-enterprise status, emphasizing the conditions to be met and the pitfalls to avoid.
Notre formateur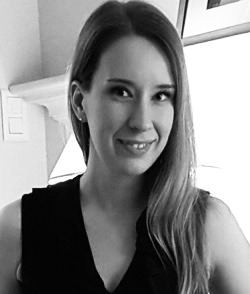 Mme Bojana MILJANIC
PhD in Theater Studies and Medias Function, Founder / President – training center ORATORA
12 years of experience in theater and corporate. My professional career is complemented by a solid academic background: PhD in Arts and Media, MA and BFA in Theater. I have attended the International School of Theater Jacques Lecoq, specializing in movement and pantomime. My background is complemented by two certificates of MBA and entrepreneurship.
Date des formations
Les sessions terminées
Session : Become an entrepreneur: small business status - constraints and tips - 1st semester
Lieu : to be defined
Début : 17/10/2022 16:00
Fin : 17/10/2022 20:00
Commentaire :
Please note, this session is canceled
Session : Become an entrepreneur: small business status - constraints and tips - 2nd semester
Lieu : to be defined
Début : 06/02/2023 16:00
Fin : 06/02/2023 20:00
Commentaire :