Descriptif de la formation
Training for Students in a Master's degree from the University of Paris interested in the concepts and methodologies associated with "DeepTech" entrepreneurship and who seek to acquire knowledge and tools to understand the business and challenges related to innovation management.
By considering a "problem/solution" couple (starting from a business or technological opportunity), we will show how the process of designing economic models, through the validation of underlying hypotheses, could be considered as following a scientific methodology.
The specificity of research-based projects will be presented through the notion of levels of technological maturity and the determinants of a successful transition, from the laboratory to the socio-economic world, will be presented.
The training consists of 2 modules of 1h30 each, for a total of 3h of training. It will be presented by two former teacher-researchers, tech transfer managers and now managers of a startup studio.
The 2 modules are:
Business Modeling / Venture Design (1h30): The training aims to introduce the basic concepts and a methodology for designing business models around a unique value proposition. It will present the key stages in the design and validation of a start-up project (venture design), potentially research-based.
R&D / Deep Tech Strategy (1h30): This training aims to introduce the key concepts and a methodology associated with the development of a Research & Development strategy, from the analysis of the technological readiness level (TRL) of a project up to the structuring of a maturation program.
The objective of this training is to make students aware of the professions of innovation management and the specificities of "DeepTech" entrepreneurship. At the end of the training, students will have acquired basic knowledge in the field of innovation management and research-based projects, or leave with an operational roadmap to develop their personal project.
The training will be interactive by alternating theoretical aspects, illustrations by use-cases, and exchanges with the participants. In order to make the training more practical and project-oriented, participants will be called upon to apply, throughout the training, the concepts to a previously chosen use case (personal or existing project, technology from scientific papers or from an intellectual property asset).
Notre formateur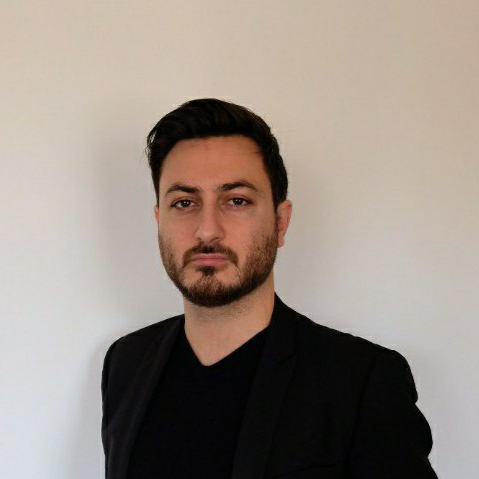 Fabien DECHERY and Antonio ANDRIATRIMOSON
Respectively CEO and CTO of Cognitive Atlas
Respectively PhD in Physics and Computer Sciences, Fabien and Antonio are CEOs and CTOs of Cognitive Atlas, a "Deeptech Startup studio" involved at the strategic and operational level, as "Chief Technology/Science/Innovation Officer", in the design and development of technologic or research-based solutions.
Date des formations
Les sessions terminées
Session : CANCELED // Deeptech Entrepreneurship Awareness - 1st semester
Lieu : to be defined
Début : 12/10/2022 17:00
Fin : 12/10/2022 20:00
Commentaire :
Please note, this session is canceled
Session : Deeptech Entrepreneurship Awareness - 2nd semester
Lieu : Salle 375F, Bâtiment Halle aux farines, 10 rue Françoise Dolto 75013 Paris
Début : 22/03/2023 17:00
Fin : 22/03/2023 20:00
Commentaire :